TerraGraphics

Brother printer toner can last longer.
Your brother printer HL-2170W or similar model has a toner sensor to tell you when you are running out. When the toner level gets low the printer stops. If you think that's good, wait until you want just one more page printed and it refuses.

Here's how to disable the sensor and take over the job of deciding when to switch to a new cartridge. Don't worry, we won't actually modify the printer - just the drum assembly.
Step 1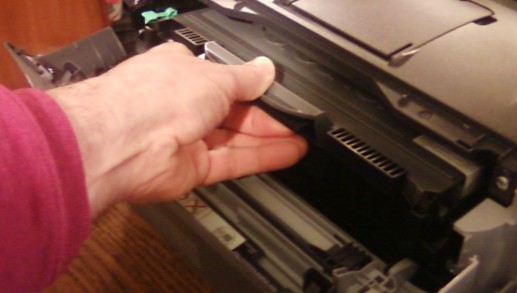 Open the top front cover and remove the drum and toner. Just lift and pull and it will come out.

Press the little green lever at the left and lift the toner cartridge out of the drum assembly.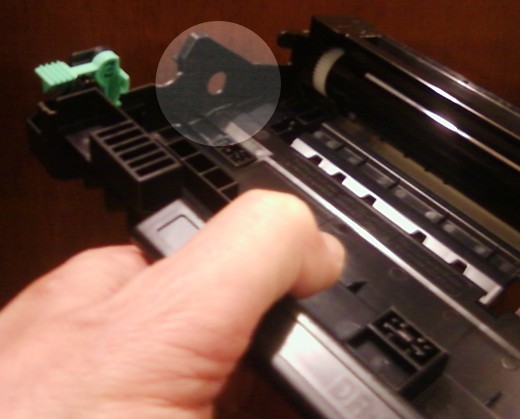 Step 2
With the toner cartridge gone, you'll see a hole on each side of the drum assembly. Here you can see the one on the left.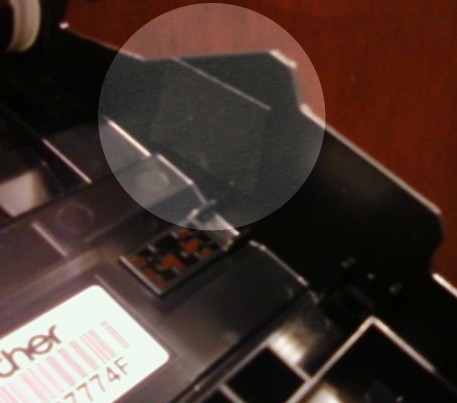 Step 3
Here you can see the electrical tape I used to cover the one on the right. It's that simple.